Learn & practice the basics of drum circle & rhythm-based event facilitation
April 17, 2021 | 11am – 3pm | $65-75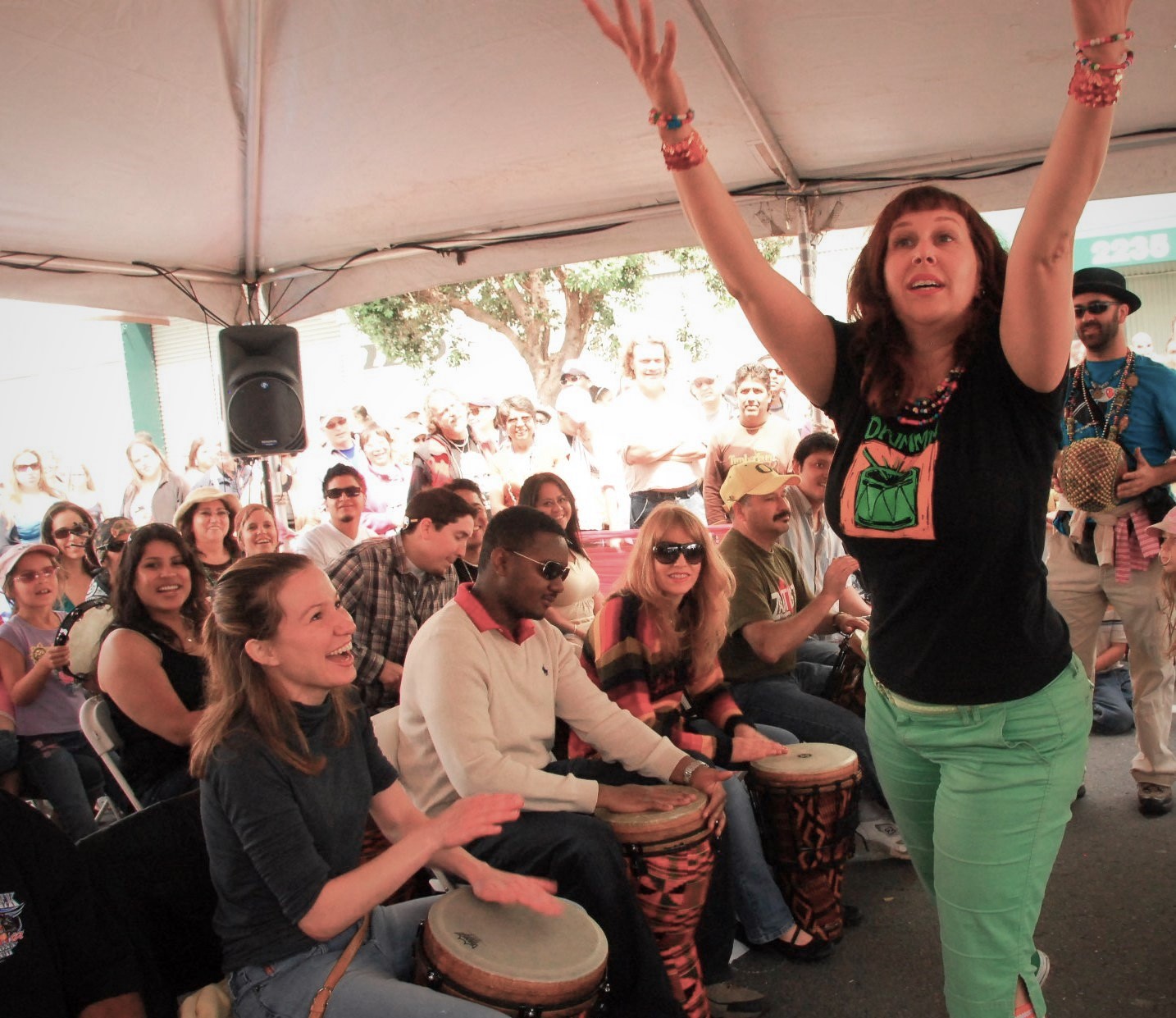 Join a 4-hour virtual event to introduce and practice key elements of in-person drum circle event facilitation. Jeni Swerdlow (DRUMMM Rhythmic Events) and John Yost (Rhythm Revolution) will host this introductory Playshop on Zoom.
This Playshop will deliver:
Hands-on practice for all participants
Steps to create successful rhythm-based events
VMC facilitation tools and techniques with built-in practice time
Basic facilitator rhythm fundamentals (count in, count out, mark pulse, etc.
Get familiar with basic facilitator skills like pulse and phrasing. Learn how to start, stop and sculpt grooves while moving a group toward its highest musical potential. Or just have fun and make the world a more musical place!
This Playshop is also a helpful refresher for experienced facilitators who've been on hiatus for the past several months due to Covid restrictions.
This program was pioneered by Village Music Circles (VMC) Founder Arthur Hull after 50 years in the field and is co-authored by Jim Boneau.
The program is taught all over the world.